Do you know about Chrome Hearts and the HYPEBEASTS? No, it's not the latest installment of a DC Comics superhero movie…it's a streetwear movement! I first heard about Hypebeast from a former coworker of mine who was all about Supreme, Kith, Off-White and Chrome Hearts. I had seen the Supreme logo many times in NYC, and I knew about the collaboration with Louis Vuitton, but otherwise totally clueless! So, let's explore this fashion phenomenon together—from Chrome Hearts to Off-White, and Supreme—and find out what the hype is all about.
HYPEBEASTS & HYPEBAES
HYPEBEASTS originated in the streetwear and skateboarding culture and is said to be slang for someone who is a beast about (or totally obsessed with) certain hyped high-end streetwear brands. While they might not be rich, they have no problem shelling out hundreds or thousands of dollars for the latest pair of sneakers by YEEZY or Drake, and spend a lot of time uploading their fashion finds on social media for all the likes. Not to be excluded, HYPEBAE is the female version of the HYPEBEAST, and there's even a hypekids too!
HYPEBEAST'S & HYPEBAE'S FAVORITE BRANDS
This trend is all about displaying skater-chic designer logos. Whether it's Balenciaga, Louis Vuitton, Off-White, Vetements, Supreme, or a Chrome Hearts ring, the beasts and baes make sure everyone knows who they're wearing.
These streetwear brands have created the "drop culture" which was first introduced by Supreme and pushed to the masses with celebrity marketing. Without advertising, brands will release limited-edition items at select stores which causes the beasts to line up for hours, or camp out for days, to get their hands on these incredibly scarce items. It creates a sense of exclusivity and belonging, and the more expensive these items are, the bigger the demand. Beasts will buy things like a Supreme hammer just for the Supreme logo, and it makes them feel special too.
CHROME HEARTS, SUPREME & MORE
Hey, we know how important the exclusivity factor is in fashion, and especially from a designer resale perspective. Virgil Abloh of Off-White did a phenomenal collaboration with Louis Vuitton that's fetching top-dollar in luxury consignment—and let's not forget about Supreme's wildly popular LV collab too.
But, there's an item from a LA-based brand founded by a motorcycle enthusiast that's been showing up at the top of of our search lists and that's the Chrome Hearts Forever Ring. For whatever reason, the HYPEBEASTS really want this bling!
So, in the end HYPEBEASTS and HYPEBAES have cultivated a wildly materialistic culture that was originally defined by laidback streetstyle, but we're not mad.
Check out some of our favorite HYPE items below!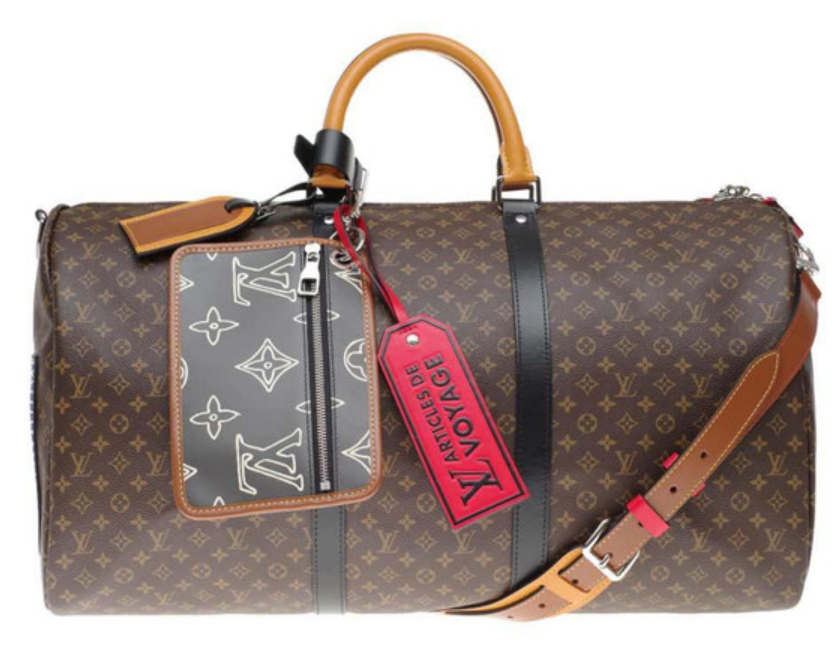 Shop all HYPEBEAST and HYPEBAE items at LePrix.