Ah, monograms. We've had a love/hate relationship since 2001 when Coach launched their iconic Signature collection featuring the double C design. At the same time, Christian Dior's chic CD Saddle Bags and Fendi's FF Baguettes ruled the street style and celebrity fashion scenes.
But how could we forget the now legendary, rainbow-hued LV logos, cherries, and smiling cherry blossoms that Takashi Murakami strategically splattered all over Louis Vuitton's bags, shoes, wallets, and accessories? When the collection was released in 2002, authentic and counterfeit versions popped up all over Manhattan as quickly as the cherry blossom trees bloomed in Washington, DC that Spring. THEY WERE EVERYWHERE.

Oh, hey. If you want a Murakami design, this one is included in our Monogram Markdown sale.


As a former fashion editor and publicist in the early aughts, I was told logos were considered tacky and a quick way to cheapen an expensive name. Meanwhile, others felt like logos were a fashionable way to proudly display and advertise their love for a brand. No matter which side of the debate you're on, there's no denying the intense power of a luxury logo.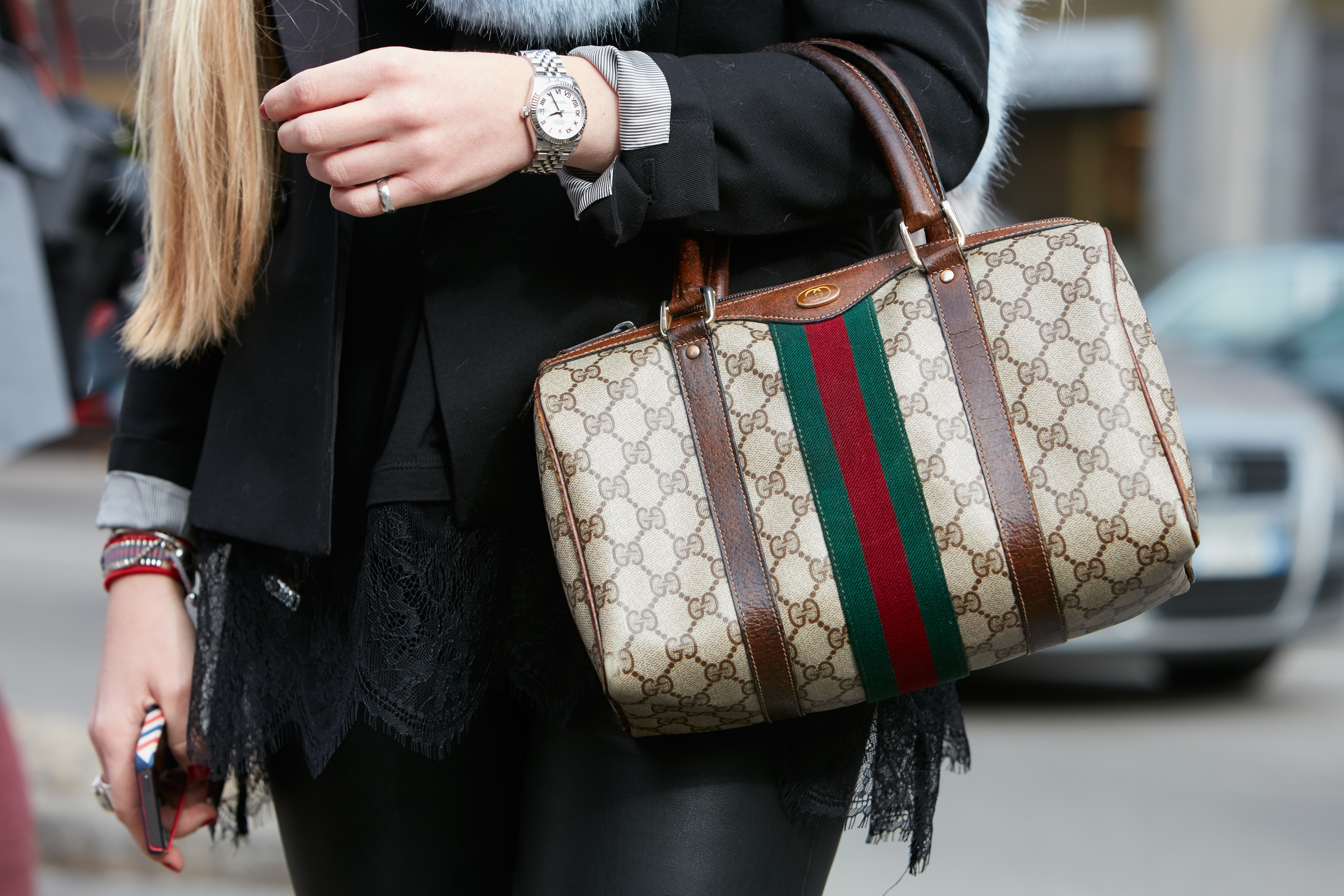 THE RETURN OF LOGOMANIA
It's been almost 20 years since these designer logos ruled the magazines, runways, and red carpets. But as you know, sometimes designers run out of new ideas and therefore fashion becomes cyclical. Or social media takes over...

In 2018, logos became hot again with celebs like Hailey Bieber, Bella Hadid, Jennifer Lopez and Kim Kardashian flaunting designs by Fendi, Gucci, Dior and Louis Vuitton. Flaunting is the perfect word for this trend since some celebrities literally walked out in head-to-toe Fendi logos.

SALE ALERT
If you love logos just as much as Hailey Bieber and the Kardashians, you're in luck because today we've launched our Monogram Markdown sale featuring hot prices on some of the coolest designs by Gucci, Fendi, Louis Vuitton, Dior and Burberry.
Check out some of our favorites below!




LET'S GET MONOGRAMMED

Shop LV, GG, FF, CD, LV, & more at our Designer Monogram Sale.