I learned what a Birkin bag is from the price tag. You'll never forget what it is once you've paid for one. - Ashton Kutcher
While this debate isn't heated like Democrats vs. Republicans, if you're on the market for an exclusive, elusive and iconic handbag that screams elegance, you're definitely deciding between the Kelly or Birkin Bag. If you're considering one or the other, you just might be a member of the 1% club, or simply have the inside scoop on luxury consignment shops and designer resale sites like LePrix!
In Hermès We Trust
Hermès, which was started in 1801 by Thierry Hermès, is still one of the world's most exclusive, prestigious brands. Hermès sprung onto the scene as a first-class maker of leather harnesses and bridles in Paris and by the early 1900's, they started offering fashion accessories, including handbags and colorful, silk scarves.
Of course, there is nothing like a legendary Birkin or Kelly bag, and when it comes to investing in a luxury handbag these two are the best investments you can make! Not only do these bags take over 20 hours to make, but they often have waitlists that are years long. Luckily, you have besties at LePrix who can help you bypass the waitlist and score your beloved bag, courtesy of our partnerships with over 600 of the world's top designer resale boutiques.
Ok, so you've found the love of your life...the Birkin or the Kelly, but before you make that purchase, it's crucial you educate yourself. So, while the Birkin is forecasted to double in value in the next 10 years, the Kelly is almost equally as valuable! Decisions, decisions.
Our own co-founders, Elise Whang and Emily Erkel, were interviewed by Who What Wear and they said, "To get the most resale value for your investment bag, I only have one piece of advice: Invest in the holy trinity—Chanel, Louis Vuitton, and Hermès. While the value of luxury handbags can fluctuate due to trends or buzz, these three iconic brands in certain styles have the most resale value at LePrix."
So, needless to say if your most pressing issue right now is deciding between the two (Kelly or Birkin), let LePrix help you!
Top 10 Hermès Leathers
Hermes bags are crafted out of the finest and most luxurious leathers and exotic skins. We've highlighted the top 10 most popular leathers below, but don't forget you can also choose from alligator, crocodile, ostrich, lizard, snakeskin, and more.
TOGO
The Togo is one of the most popular leathers. It's a grained leather, so it's easier to maintain, can hide scratches better and it's very sturdy, making it perfect for larger bags with heavier items.

CLEMENCE
This matte, smooth, even-grained leather is more commonly seen in slouchier handbags, like the Birkin. Be careful though because it's a more delicate leather, it will develop blisters if it gets wet and it might crack around the edges if it's not properly moisturized.
EPSOM
The Epsom's leather is embossed, which gives it a luminous appearance and this surface allows it to be waterproof. A bag made of this leather will hold its shape over time, the embossed This durable, embossed leather is lightweight and easy to clean, and less likely to show scratches. It's a great choice for travelers.

SWIFT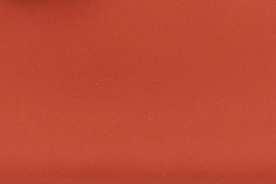 The Swift leather is a great choice for those who'd prefer a bag in a vivid hue. Due to it's fine grain construction, it's very soft and absorbs colors splendidly!

FJORD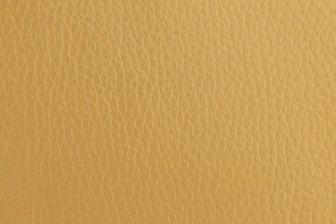 Fjord has a luxurious, matte appearance and a velvety feel. It's a heavier leather and totally waterproof, which makes it perfect for larger bags since it's super sturdy and can handle whatever Mother Nature blows its way.

BOX CALF
Box Calf is a fine-grain leather that's most commonly used in bags that retain their shape well due to it's sturdiness. It is, however, a delicate leather that easily scuffs and scratches, and if it gets wet, it might develop blisters.
TADELAKT
Tadelakt features a smooth and glossy finish, and it's very popular due to its silky texture and lack of visible grains, but this also leaves it susceptible to scratches and blisters.

BARENIA
The Barenia was the first leather used to create saddles. This waterproof, which leather features a smooth finish and comes in a neutral shade, absorbs oil on the skin which creates a patina over time.

CHEVRE DE COROMANDEL
Made from male mountain goats, this expensive leather is iridescent and features slight graining. Despite being lightweight and ultra-soft, it's very tough and difficult to scratch or blemish.
CHEVRE MYSORE
Another leather made from goat skin, this one features a larger grain, but it's lightweight and scratch-resistant.
THE KELLY BAG
Inspired by Grace Kelly, the Hermès Kelly bag also retains or increases in resale value. The Kelly bag is a classic and happens to be a favorite for Miranda Kerr, Emma Watson, Sarah Jessica Parker, Rosamund Pike, Beyoncé, Karlie Kloss, and, again, the Kardashian-Jenners. - Emily & Elise
The Kelly Bag (formerly known as the Sac à Dépêches) was originally designed as a saddle holder. After going through multiple iterations, it became an iconic symbol of wealth and exclusivity, thanks to Grace Kelly. Princess Grace was snapped on the cover of Life Magazine using the Kelly Bag to conceal her pregnancy. And the rest is fashion history.
Let's chat about the Kelly Bag, shall we? For starters, it takes anywhere from 18 to 24 hours to create each bag and it's hand-made exclusively by one of their artisans...so that should help explain the price a little bit more. One of the main differences between the Kelly and the Birkin is that the Kelly has one top handle and a detachable shoulder strap. The Kelly bag is a rendered in a trapezoidal shape, and it's a little slimmer and more compact, which makes it a better choice for evening or weekend toting since it can be paired perfectly with either a dressed up or dressed down ensemble.
The Kelly also features a flap, dual-strap closure, two leather buckle straps, a turn-knob and padlock and it's supported by four feet on the bottom. But unlike the Birkin, in order to close the Kelly, the flap needs to be down to secure the dual-strap closure.
It's not uncommon to see an incredibly chic woman wrap the handle of the Kelly bag with one of Hermès' signature silk scarves for an added punch of color, uniqueness and elegance. Also, keep in mind that the Kelly comes in two different styles...the Sellier and the Retourne.
SELLIER means "saddler" and this was the first Kelly bag design. The Sellier is more structured, has sharp edges and visible stitching. Since it's more rigid in design, it holds fewer items than the Retourne and is rendered in sturdier leathers, like the Epsom or Box. Due to the more structured appearance, it's the dressier of the two bags and it's slightly pricier too.
To create the RETOURNE (which started out as the Sellier) the artisan flips the bag inside out so you will see piping instead of the stitching. The suppleness of the Retourne gives the bag a more casual vibe and therefore it's crafted from softer leathers like the Chevre, Togo or Clemence.


SIZE MATTERS...
One size doesn't fit all when it comes to the Kelly Bag, in fact you can choose from just about a dozen different shapes and sizes! This colorful comparison chart highlights not only the sizes, but also many of the color choices too. Thanks to our boutique partner, Rebag, for this handy graphic.
Interested in the Kelly? Look what we found for you!





Shop all Kelly Bags at LePrix!
THE BIRKIN
Most Birkins retain or increase in value, again depending on leather, hardware, and demand. If you happen to score the exclusive, highly sought-after black Birkin with gold hardware or otherwise known amongst the fashion tribe as 'the holy grail,' this bag will pay you back in spades. - Emily & Elise
I'm sure you know this, but the Birkin was named after actress Jane Birkin. She was grabbing something out of her bag in the overhead bin on an airplane, it tipped over and a bunch of her items fell out. She loudly exclaimed that it was impossible to find an elegant carryall that could hold all her essentials. Luckily, the Jean-Louis Dumas of Hermès was sitting right near her and granted her wish. In the mid-1980s, the Birkin bag was born.
The Birkin bag is meant to be a chic tote, featuring two top handles, the dual-strap closure and a flap top. But unlike the Kelly, the closure features metal loops to secure the straps and also allows the carrier to leave the top open for easy access to items and essentials.
WORKING FOR A BIRKIN
If you haven't heard, the Birkin is the ultimate fashion investment. Forget about gold, buying a Birkin might sometimes be a safer bet because it rarely loses value—in fact it might just rise instead!
So, you've made up your mind and the Birkin has won your heart. That's great and all, but just because you're sure the Birkin is the ONE doesn't mean this decision gets any easier. Thing is, there are many different sizes, materials, hardware and customizations to choose from. Oh, where to begin?
If you're lucky enough to be able to walk into an Hermes boutique and simply request the bag of your dreams (not going to lie, we think that's absolutely dreamy), you've got to sound educated. And if you're not one of the lucky ones, you STILL have to know what you want.
LePrix's got 100's of Birkins in all different sizes, materials and color of the rainbow in new, pre-loved and vintage condition just waiting for you to scoop up and place delicately into the crook of your elbow.
SIZE UP (OR DOWN)
While the Birkin is the tote bag of the bunch, you still must decide how big or small you'd like to go. This rainbow-hued comparison chart highlights not only the sizes, but colors too. Thanks to our boutique partner, Rebag, for this Birkin graphic.
Check out some of our favorite Birkin bags!
Shop all Birkin bags at LePrix.